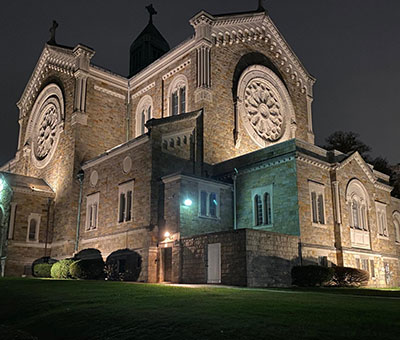 Saint Joseph Monastery church in Baltimore is one of the most magnificent churches in the diocese. It has a wonderful history of service to the Archdiocese of Baltimore. Our parish is dedicated to cultivating an ever-strengthening community of faith through the beauty of the liturgy, exceptional music, fellowship, and ministering to those in need within our community.
Established in 1865 when Archbishop Spalding invited The Passionists to the Archdiocese of Baltimore, the parish experienced significant growth over the next several decades. Once the parish outgrew its church a second time, plans were boldly developed for a still larger one.
On November 6, 1931, Archbishop Curley laid the cornerstone of our current church. During the ceremony, he said, "There is no more loyal band of priests in the entire Archdiocese than the good men who wear the insignia of Jesus Christ upon their cassocks." On October 2, 1932, less than one year after construction began, the new church was dedicated. The enormous interior space required many more years to complete. The dedication and perseverance required to complete this monumental achievement is truly inspiring and has resulted in one of the most magnificent and beautiful churches in the Archdiocese.