My Brother's Keeper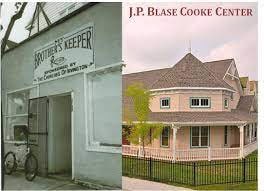 My Brother's Keeper (MBK) is located in the heart of Irvington and has served the needs of many since 1980. MBK was started as a ministry by Saint Joseph's Monastery to offer basic services to those most in need. Initially, MBK was housed in a rented store front, when that space grew too small, and the needs of the community grew, a new facility was built on the corner of Augusta and Frederick Road. In 2015, Associated Catholic Charities assumed responsibility for My Brother's Keeper. Our parish continues its relationship to the work of MBK to this day through providing monthly casseroles. Parishioners prepare a casserole each month to give those who would go without a healthy meal. Please call the parish office to see how you may participate or email.
Learn More About My Brother's Keeper
---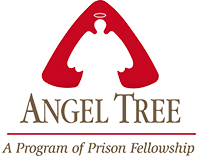 Social Ministry
A special focus of our Social Ministry is children's advocacy. Every year, we organize the Angel Tree Project, which provides holiday gifts for children whose parents are incarcerated. Parishioners adopt a family and purchase gifts on a child's wish list. The Angel Tree Project brings the joy of Christmas to more than 50 families every year. For more information about the Social Ministry, please contact Ann Severance.
---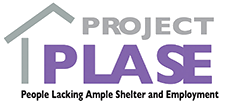 Project Plase
In 2011, the buildings which were originally Saint Joseph's Monastery School were sold to Project Plase. These buildings hold memories of generations of children who passed through its threshold. Twice a year, the parish collects items most in need by those living in the shelter. The parish strives to find ways that we may support this important work.
Project PLASE (People Lacking Ample Shelter and Employment) addresses homelessness in Baltimore by providing temporary housing, permanent housing and supportive services to homeless adults and families. We serve the most vulnerable and underserved, including persons with mental illness, HIV/AIDS, addiction, developmental disabilities, and ex-offenders, etc. We treat, restore and rehabilitate the whole person. We empower each individual to function at the highest level possible.
Learn More About Project Plase
---
Irvington Community Association
To be involved in the community and getting to know our neighbors, the parish is involved in the Irvington Community Association. The monthly meetings are held in the church allowing the meetings to be lived streamed to those who cannot make it in person. The parish also supports the many activities of the ICA such as the biweekly prayer walks. Joining with our neighbors and the churches in the community we walk and pray for peace in our community.
We also support other activities such as back to school events and Halloween Parties just to name a few.
---
One Body Catholic Worker House
Snippet from the Internet
The Catholic Worker Movement began simply enough on May 1, 1933, when a journalist named Dorothy Day and a philosopher named Peter Maurin teamed up to publish and distribute a newspaper called "The Catholic Worker." This radical paper promoted the biblical promise of justice and mercy.
Grounded in a firm belief in the God-given dignity of every human person, their movement was committed to nonviolence, voluntary poverty, and the Works of Mercy as a way of life. It wasn't long before Dorothy and Peter were putting their beliefs into action, opening a "house of hospitality" where the homeless, the hungry, and the forsaken would always be welcome.
Over many decades the movement has protested injustice, war, and violence of all forms. Today there are some 228 Catholic Worker communities in the United States and in countries around the world.

"The biggest challenge of the day is: how to bring about a revolution of the heart, a revolution that has to start with each one of us."
Dorothy Day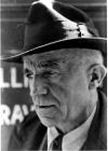 "…why the things are what they are, how the things would be if they were as they should be, and how a path can be made from the things as they are to the things as they should be."
Peter Maurin
Over the last few years a few families living in the Irvington Community have been living out the spirit of the Catholic Worker Movement. At times, hosting refugees as well as starting a summer camp for children in the community other works of mercy. The summer camp has grown to include the help and support of the parish and Mount Saint Joseph High School. Our parish is excited to be a part of this valuable and needed ministry in the community as well as the formation of this local One Body Catholic Worker House.
---
Pastoral Care
Pastoral Care is a vital resource for the elderly and infirm in our community. Pastoral associates visit regularly with the homebound, as well as those in hospitals and assisted-care facilities. Each visit allows for spiritual contemplation and concludes with a prayer and reception of the Holy Eucharist (if desired). Due to confidentiality laws, most hospitals will not inform us of your condition. If you or someone you know would benefit from a pastoral care visit, contact Father Mike in the Parish office.
---
Prayer Chain
The Prayer Chain is made up of devoted parishioners who band together to say daily prayers for the sick, the terminally ill, and all those in need. In some months, there are over 100 names and intentions raised in prayer. This simple act of faith offers hope and healing while keeping the Gospel word alive in our community. If you would like to have your intentions included in our prayers, contact Lisa Jacobs.