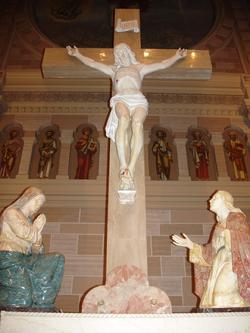 Our Catholic faith defines who we are as people of Christ. Our parish offers opportunities for children and adults to examine their faith, and thereby strengthen their connection to God.
Our religious education programs are designed to help young people build a relationship with God while developing an understanding of their Catholic heritage. RCIA is the process of welcoming adults into the Catholic faith.
Contact Religious Education Coordinator, Gail Fischer for additional information on our programs.